Status: EXPLORING
CHALLENGE:
Dublin City Council's new BikeBunkers service (which is currently passing through the second BETA Project stage) provides "secure hangars for city residents to securely stow their bicycles close to their home and under cover, saving space and worry". It provides a service for regular two-wheeled bicycles, and we would now like to begin to explore the idea of providing parking hangars for the many types of non-standard cycles.
(Note: If you have a standard two-wheeled bicycle and are interested in the current BikeBunkers service, including possibly apply for a space in one, please visit this site.)
A non-standard cycle is any cycle other than a bi (two) wheeled cycle. There are many non-standard cycles such as cargo bikes, tricycles, handcycles, recumbents, and their shapes vary widely. However, in general, they all tend to be either longer or wider (or both) than the common bicycle, and so will require a slightly different hangar and/or approach to how they're positioned and locked internally.
The #BikeHangarBETA trial noted the following in its 2015 concept stage report with regard to providing a hangar service for cargo bikes.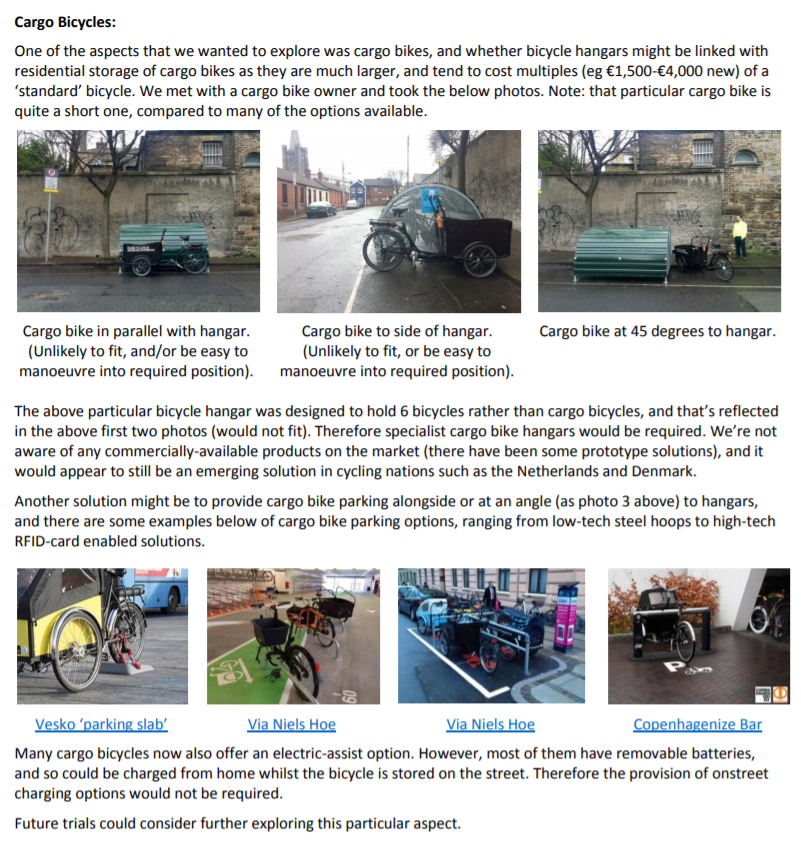 We would like to learn more about the specific issues, opportunites and needs of this type of solution. These will include the size and visual impact, access requirements to the hangar or opening the hangar, and also specific locking requirements internally.
(Image credits: 1st one is Cyclehoop, 2nd one is Velo-boxx, 3rd one is Falco.)
PROPOSITION:
In the 5 or so years since that report was written, some hangar providers have now begun to also offer hangars which are suitable for non-standard cycles. Therefore we would now like to install one or two in order to learn more.
TAKING PART:
We have one of these (extra large) hangars available for installation to enable some users to use it for a period of a few months in order to be able to give us give us some feedback.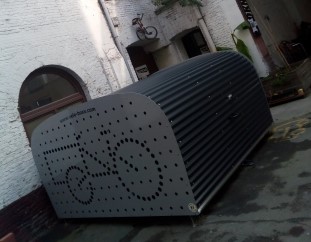 We would like to learn from owners of various types of non-standard cycle, and from both disabled and non-disabled cyclists. Would you like to help us with this project by taking part?
If you're interested in taking part in this trial, please register your details here.
Please note that you'll only be using it for a limited amount of time (for example 1-3 months) and then the hangar will likely be moved onto another location in order to learn from some other users. Also, as a concept stage project, any trial will also be fully reversed back to the current scenario following the trial period.
OUTCOMES:
[We are not yet at this stage.]
DECISION:
[We are not yet at this stage.]
NEXT STEPS:
[We are not yet at this stage.]
RELATED PROJECTS:
WHAT DO YOU THINK?
Get involved in the conversation below.