1. Suggesting a Beta Project
Anyone can suggest a project.
(Or you might prefer to discuss it with us a bit first - just get in touch.)
2. Prioritising Beta Projects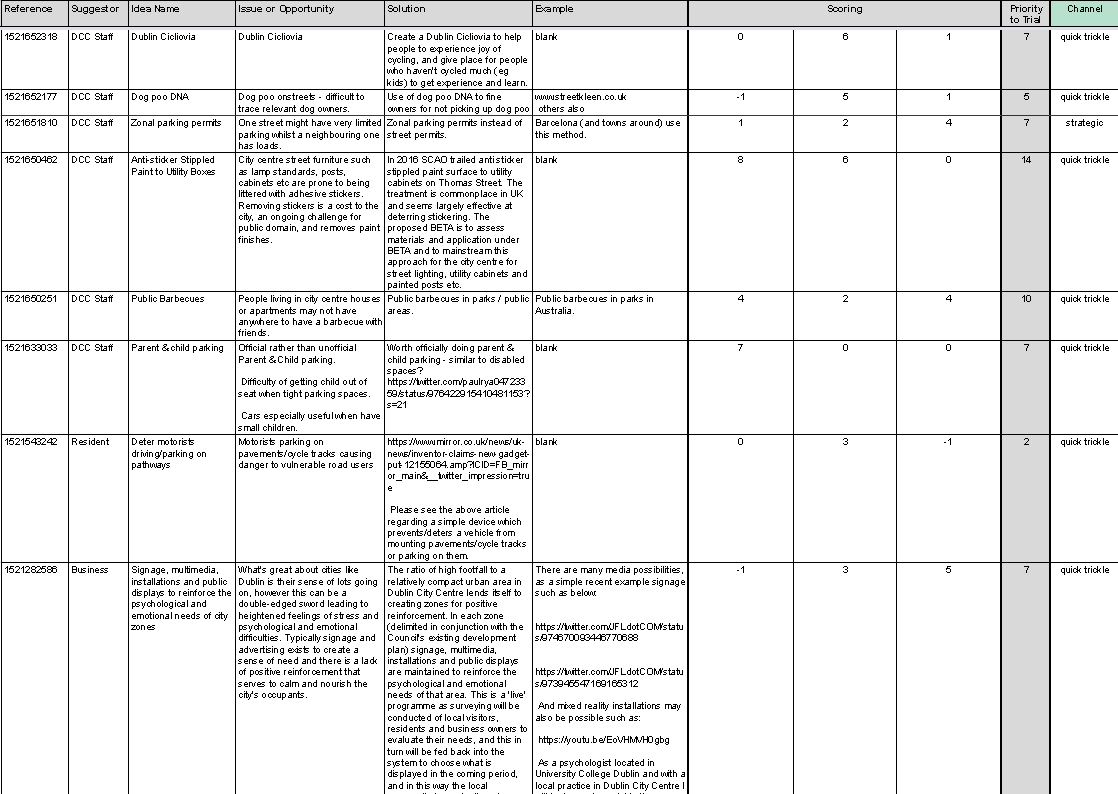 Step 1: Prioritise
Every 3 months we'll prioritise all suggestions received. They're prioritised against these criteria (and you can see the scoring if you click on an individual cell in the project submissions received).
Step 2: Assign Channels
We'll assign each suggestion to one of 3 'channels'.
Step 3: Start at the Top
We'll then work our way through as many of the 'top prioritised' projects as we can during a 3 month sprint.
At the end of the 3 month sprint, we go back to step 1 and prioritise all new suggestions received during that time. (The list will then include both previous and all new suggestions.)
We then refresh the list and begin working on the projects at the top end of the list again!
Every year, we'll have 4 'sprints' - a Spring/Summer/Autumn/Winter sprint.
3. Following an existing Beta Project's course

All Beta Project follow a standard set of steps and you can follow their progress in the Beta Projects Pipeline.
Work in Progress
18 April 2018
We think this new approach will work well, but we'll need to learn from actually doing. So let us know if you've any questions or suggestions!
This first list of suggestions was scored by just two staff members. This was considered to be 'good enough' for now to get the ball rolling. It would be better to have a larger spread of staff from different sections. Even better again still might be to begin to include citizens and representatives from businesses or universities in the group.
Equally the actual scoring criteria will probably improve over time. For example some of them rarely received a score other than "0" - so are they really contributing much?
It took an average of 16 minutes per suggestion to score each one. As it was our first time, we ended up also discussing what certain criteria meant, finding the best scoring and recording methods and so on. The aim would be to get this time down to something much more sustainable on an ongoing basis.
In terms of transparency, you can click on an individual cell to see what the individual scoring was per criteria. It's a bit of a clunky solution but 'good enough' for now.
The channels are a way for us to ensure that different types of projects get an equal bite of the time-available cherry. Each channel will (roughly) receive an equal amount of DCC Beta core time. We'll have to see whether this approach works well in reality.
RELATED:
WHAT DO YOU THINK?
Get involved in the conversation below.