2017
Not yet published.
2016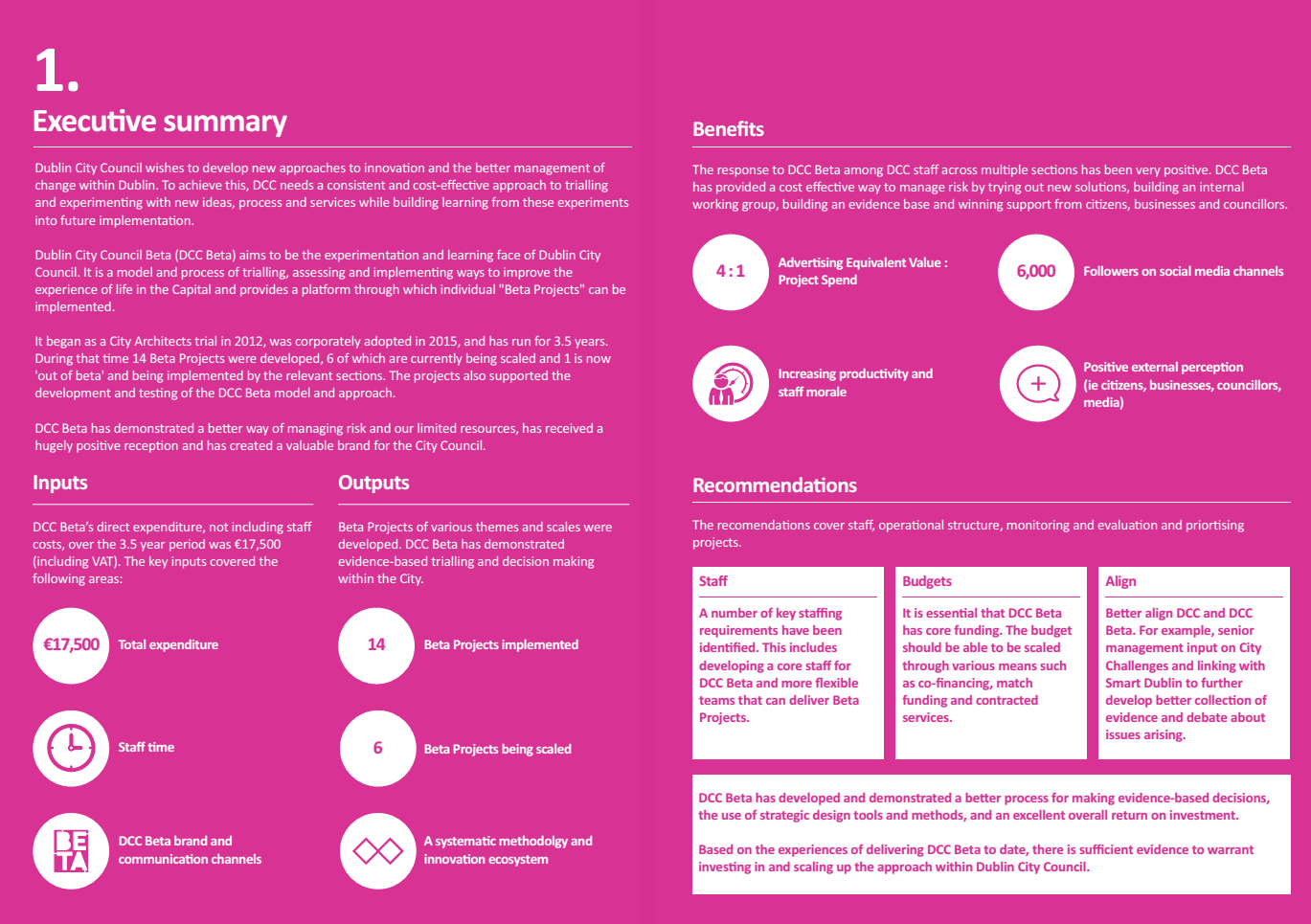 DCC Beta began as a City Architects '10% Innovation Time' staff project in 2012, and ran for 3.5 years actively learning about the best ways for local government to be able to innovate both internally and through co-creation with citizens.
This report presents the key outcomes, findings and recommendations from the delivery of DCC Beta over that period, and was used as a discussion document regarding the sustainable resourcing and internally positioning of the concept.
RELATED:
WHAT DO YOU THINK?
Get involved in the conversation below.