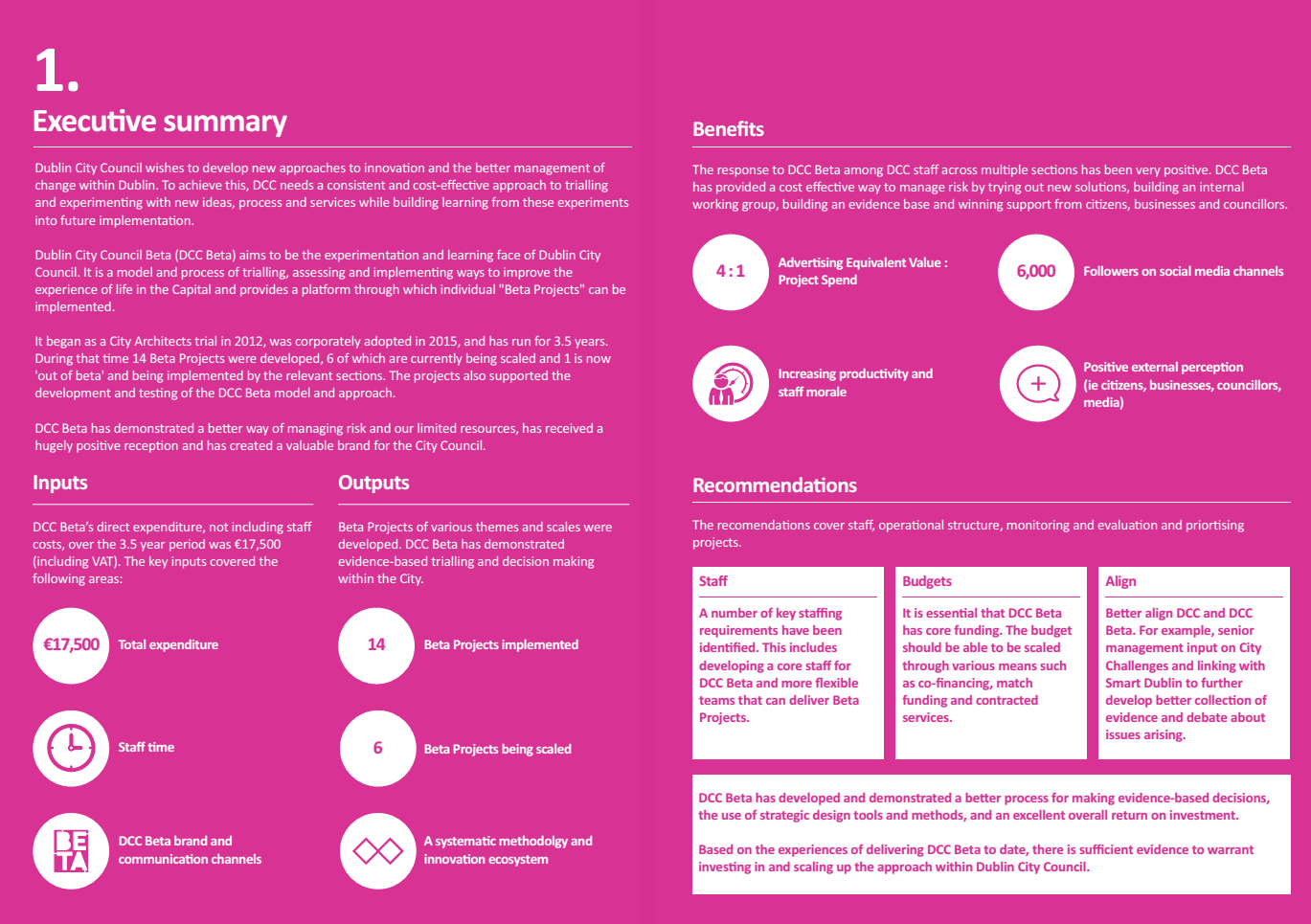 DCC Beta began as a City Architects '10% Innovation Time' staff project in 2012, and later became a full City Architects project. In January 2015 it was formalised at Dublin City Council corporate level.
This report presents the key outcomes, findings and recommendations from the delivery of DCC Beta over 3.5 years.
RELEVANT LINKS:
RELATED:
WHAT DO YOU THINK?
Get involved in the conversation below.